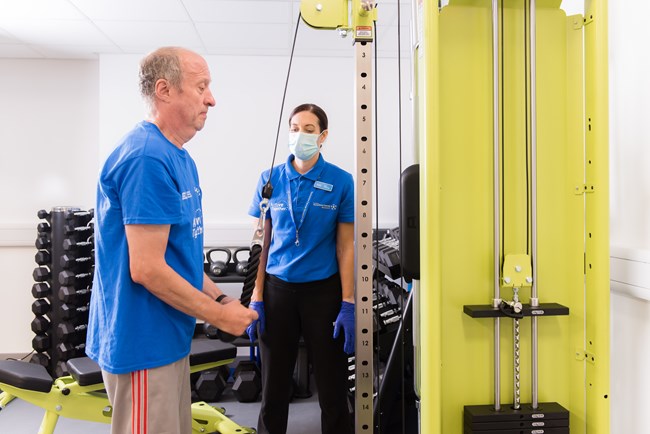 SNF has launched a new partnership with Yorkshire Cancer Research, to support the expansion of its Active Together Cancer Rehabilitation Service – a pioneering, evidence-based exercise program that aims to improve outcomes and quality of life for patients before, during, and after cancer treatment.
Yorkshire Cancer Research is the largest independent regional cancer charity in England, founded in 1925. For more than 95 years, the charity has funded research leading to improvements in the prevention, diagnosis, and treatment of cancer with the collaboration of the UK National Health Service (NHS) as well as leading research, teaching institutions and hospitals around the country.
Yorkshire Cancer Research has been successfully implementing the Active Together service in Sheffield, South Yorkshire, in collaboration with its partners at Sheffield Hallam University's Advanced Wellbeing Research Centre (AWRC) and Sheffield Teaching Hospitals NHS Trust, providing personalized exercise, nutrition, and psychological support programs for cancer patients, as a free supplement to other treatment delivered through the UK NHS. The goal of the Active Together service is to prepare patients as best as possible physically and mentally for cancer treatment, and support them in recovering well after treatment.
Over the next three years, SNF will support Yorkshire Cancer Research's efforts to expand the Active Together program for the benefit of communities in North and West Yorkshire, including Leeds, through a new Yorkshire Cancer Research facility based in Harrogate. While the existing program focuses on patients with lung, colorectal, and upper gastrointestinal cancers, SNF's support will also allow the charity to expand the service to patients with all types of cancer. Further, Yorkshire Cancer Research will also launch a three-year exercise oncology fellowship program together with SNF sister philanthropy, Regeneration & Progress (R&P), which will provide unique and valuable opportunities for exchange, learning, and collaboration for UK and Greek physicians alike.
By 2025, it is anticipated that nearly one thousand patients will receive support through the expanded Active Together service, with the ultimate goal of improving survival while supporting recovery, reducing side effects and complications, and reducing the risk of cancer coming back. Through this expanded program, Yorkshire Cancer Research expects to add to the growing body of evidence demonstrating the benefits of physical exercise throughout cancer care and rehabilitation, supporting their long-term vision that the service will become a standard part of care embedded in and delivered by the NHS across Yorkshire and beyond.